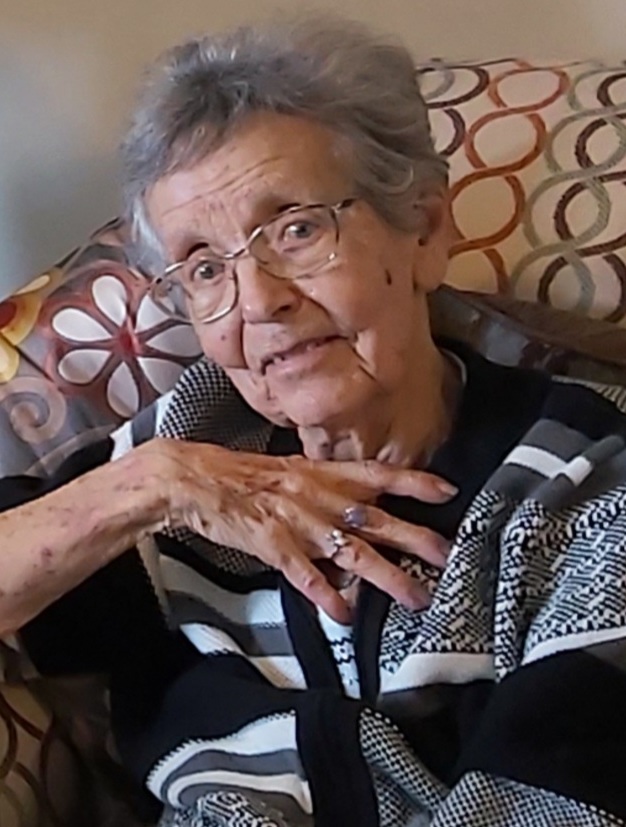 LYDIA GUDZ
LYDIA GUDZ
(January 26, 1923 - March 29, 2021)
At the age of 98, Lydia Gudz passed at HSC. She is survived by Henry Gudz, her husband of 78 years; her son Howard (Marilyn); granddaughters Nadine (Dave and great-granddaughter Mae) Cheryl (Marina) Jackie (Matthew) and Krissy (Jessie); daughter-in-law Delma, family and friends.She was predeceased by her first son Don, great-granddaughter Evelyne, and sister Emma Hilderman.
Lydia was the first born child of David and Amalia Quindt. She was a caring daughter, sister, wife, mother, and grandmother. She was very active in her church and community, was an avid reader, walker, volunteer and participant in north end swim programs. One of her favourite things to do was play cards and snack, ideally at a beach destination or Dorothy Lake. One of the family's favourite things to do was eat her butter ball chicken soup and German bierocks.
Lydia always lived in the North End, over 60 years on Bannerman Ave, then on to River Ridge where she kept busy with new activities and friends.
The family would like to especially thank nurse Kim of River Ridge and Dr. Friesen of HSC. In lieu of flowers, donations can be made to Luther Home, a care facility of Christ Lutheran Church of which Lydia was a member. Details on a service will be shared at a later time.