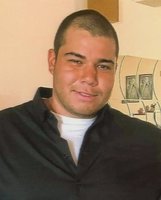 JORDAN REYNOLD THOMAS "Kind Hearted Shining Black Bear" PATON
JORDAN REYNOLD THOMAS PATON
Kind Hearted Shining Black Bear
February 8, 1990 – March 27, 2021
It is with heavy hearts that we announce the sudden passing of our beloved son, grandson, brother, uncle, nephew, cousin, and great friend, Jordan.
Jordan was predeceased by his mooshum Edward, grandma Gladys, uncle, aunties and cousin.
Jordan leaves to mourn his mother Barbara, step-father Bradley, father Randy, Sisters Stephanie (Jonathen), Laura (Fran), Amy (Chris), Ashlee, Megan, brothers Dale, Jared, special nieces Jaelyn, Ava, grandparents papa Bill, grandmother Lillian, big gran Hilda, as well as numerous aunties, uncles, nephews, nieces, cousins and friends who were like family to him.
Jordan's best friends whom he loved like brothers Mikey, Shawn, Dustin, Richard just to name a few, many of his roofing buddies that he worked with over the years, they all know who they are.
Honorary Pallbearers are Mikey, Shawn, Dustin, Wade, Richard, Jared, Dale, Quinton and nephews, as well as all friends and family.
A family service will be held on Tuesday, April 6, 2021 at 1:00 p.m. For those wishing to pay their respects the service may be viewed via livestream.
To join us via livestream use the quick link on the left (or drop down menu on moble) or utilize the link below:
https://view.oneroomstreaming.com/authorise.php?k=1617224879108586
or
Event ID: CropoFSthomas
Password: DEOODW