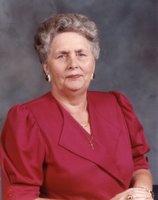 SOPHIE KOSTYCZ
SOPHIE KOSTYCZ
It is with great sadness we announce the passing of our beloved Mother, Grandmother, Sister, Auntie and friend. Sophie Kostycz passed peacefully on January 9, 2021.
Sophie was born September 27, 1929 in Posada Jasliska, Poland. She immigrated to Canada in the spring of 1958. With her husband by her side and three small children she left her entire family behind.
Sophie's huge devotion for her faith and her family was never ending. She was a proud worker building baggage doors at Motor Coach Industries for 25 years. Her hard work and dedication to her work and her family paved a road for an immigrant family to flourish. She also was extremely proud to call herself a Canadian.
She was predeceased by her Mother and Father Anna and Feliks Farbaniec. Her brother Michael and her beloved husband Marion Kostycz and his parents Maria and Walter Kostycz, his sister Wladislawa and Frank Bilicki.
She leaves behind to mourn her loss; son Walter Kostycz and wife Katherine. Her daughter Romalda Wildeman and husband Arnie and her son Richard Kostycz.
Her grandchildren will miss her; Jenifer Bellino and husband Joey, Michelle Magdic and husband Tommy, Richard Kostycz and wife Leslie, Gina Wildeman and Adela Wildeman and partener Randy Griffin. Her great-grandchildren Michael and Ryan Bellino, Jaeden and Sarah Magdic; Tyson and Brooklyn Kostycz, and Addison Fortin. She also leaves behind her two sisters in Poland Felicja Madej and Henryka Zawada; in Canada, her sister Cecelia Farbaniec, also many nieces and nephews and their families.
Thank you for your legacy of love for your family. Your legacy of compassion for others. This will live in all of us forever.
A Private family service will take place on Saturday, January 16, 2021.
In Lieu of flowers donations may be made in Sophie's memory to Harvest Manitoba Inc.

Always in our hearts, rest peacefully.  You will be greatly missed