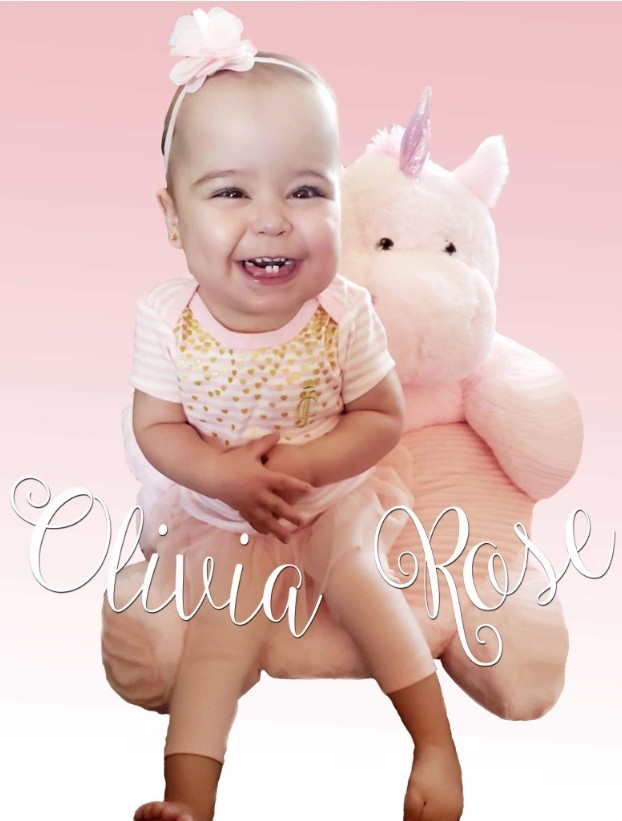 OLIVIA ROSE ROQUE PAVAO
OLIVIA ROSE ROQUE PAVAO
Olivia Rose Roque Pavao passed peacefully in the arms of her parents on November 24th, 2019 at 7:50pm. Olivia Rose was born on May 5th, 2018 at 7:48pm, during her short time here on earth she touched many lives and was loved deeply by family and friends. Her life was brief gift to us that will live on in our hearts forever.
She will be deeply missed by her Mama, Papa (Parents Marcia and Allan) and brother Carter, her Grandparents (Avos, Lucia, Fransisco and Ana) uncles and aunties (Nuno, Angie, Kelly, Adam, Kim and Andy) also cousins (Alexander, Anthony, Nathan and Makena) along with all our extended families near and far.
Funeral service will be celebrated at Immaculate Conception Parish, 181 Austin Street North, on Friday November 29th. There will be a viewing at 9:00 a.m. followed by Mass at 10:00 a.m. After Mass we will head out to Assumption Cemetery, 3990 Portage Avenue for our finale goodbyes.