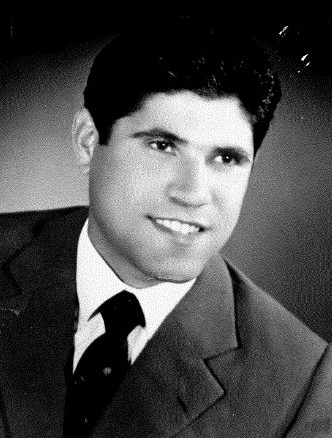 MANUEL JACINTO CORDEIRO
MANUEL JACINTO CORDEIRO
Born July 4, 1938
It is with heavy hearts we announce the passing of Manuel Cordeiro on November 1, 2019 at Seven Oaks Hospital at the age of 81.
He is lovingly remembered by his wife, Maria Lurdes; their children, Rosa (Antero), Maria, and John; his grandchildren, Marques (Sabrina), Cecilia, Samantha, and Alexander; as well as many nieces and nephews. He is survived by his brother, Artur (Alda), and sisters, Maria Alzira (Joe) and Leonilde.
Manuel was born in São Miguel, Azores and came to Winnipeg in 1972 to start a new life for his family. He was a quiet, hard-working man that loved his family and FC Porto.
Prayers are Friday, November 8, at Cropo Funeral Chapel 1442 Main St. at 6:00 p.m.
The Mass of Christian Burial will be celebrated Saturday, November 9, at Immaculate Conception Parish 181 Austin St. N at 10:00 a.m.