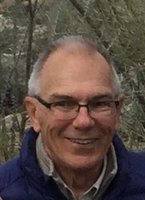 ROBERT DENNIS WURTAK
ROBERT DENNIS WURTAK
Bob died peacefully on Saturday, October 5, 2019 at the age of 72, after a short battle with cancer.
Bob leaves behind his wife of 48 years, Joy, brother Larry of Arizona; brothers-in-law John, Bob, Glen and yes another Bob; sisters-in-law Ruth, Irene, Janet, Shirley and Angyal; nieces and spouses Maureen (Ron), Kimberley (Jerry), Mara (Kyle), Dana and Laura; nephews Travis and Karl; grandniece Jayleen and grandnephew Cayden, grandniece Jordon and grandnephews Steven and Jacob.
A special thanks to all the Doctors, nurses and staff at Riverview Health Centre for all the wonderful care.
A gathering of family and close friends will be held at a later date.
In lieu of flowers, please send a donation to CancerCare Manitoba.