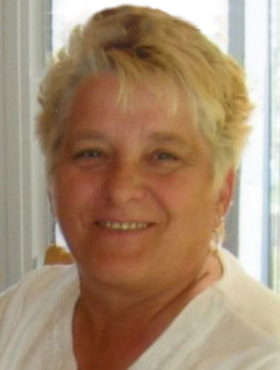 LEOKADIA HYNEK
LEOKADIA HYNEK
(nee KALEKA)
September 8, 1942- October 3, 2019
Peacefully following a courageous battle with cancer, Leokadia passed away on Thursday October 3, 2019 at the age of 77.
She is lovingly remembered by her children Teresa (Jim), Elizabeth, and Sophia (Dean), along with her grandchildren Keenan and Kayla, as well as her companion, Jozep Lonski, and family members, Irene (Alex), John, Ian, Lexi, and many other relatives and friends in Winnipeg, Poland and New York.
She was predeceased by her parents Zygmunt and Sofia, her husband Jozef, brother Olek, and son-in-law Kevin.
Mom was born in Poland; she immigrated to Canada in her 20's, where she met her late husband Jozef.
She loved flower gardening and growing vegetables. She had quite a green thumb-a true gift from God. Her passion was fishing, as well as mushroom and blueberry picking, and weekends at the cottage. She loved to travel, having returned to Poland several times since her late 20's. More recently she traveled with Jozep and family to warmer destinations such as Mexico and Cuba.
Thank you to the caring and professional Doctors, Nurses, Nurses Aids, and Social workers at Grace Hospice, Palliative Care Program, Riverview Health Centre, and CancerCare Manitoba.
Mass of Christian Burial will be held Monday, October 7, 2019 at 10:00 a.m at Holy Ghost Roman Catholic Church, 341 Selkirk Avenue, officiated by Oblate Fathers of Assumption Province. Interment will take place following at Holy Ghost Roman Catholic Cemetery, 4387 Main Street.
"I am the resurrection and the life.
He who believes in me,
though he may die, he shall live."
(John 11:25 New King James Version)