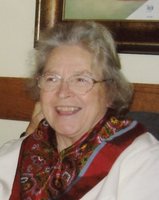 ANICA KAMPIC
ANICA KAMPIC
(nee) BUNCIC
On August 3, 2019, Anica Kampic, beloved wife of Marko, mother of Ivan (Dyana), and Lucija Kampic. Also survived by grandchildren, Cameron White, Russell Kampic, Rachel Mamott, James Kampic, Mia Dech, Andrea Blair. Mom loved her great-grandchildren, Jasmine, Chloe, Sura, Peyton, Maci, Kash, Hudson, Nora and Khloe.
Anica was born in Nikinci, Croatia, on February 21, 1931 and came to Canada in 1965 with her husband and children. Mom worked at Greb Shoes, Pauline's Cookies, Eatons until she opened her own business, Croatia Needlecraft. She made beautiful things in her shop, including Croatian flags and costumes which she shipped all over the world.
Viewing will be held at St. Nicholas Tavelich Croatian Church, 2688 Main Street, on August 8, 2019 at 10:00 a.m. and Mass of Christian Burial at 11:00 a.m. followed by interment at Glen Eden, 4477 Main Street.
In lieu of flowers please make a donation in Anica's memory to: D'Arcy's ARC Animal Rescue Centre, 730 Century St. B, Wpg. R3H 0M1.