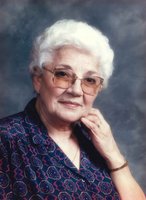 BERNICE PETERNAIK
BERNICE OLGA PETERNAIK
(NEE LYSAK)
With her family at her side, Bernice Olga Peternaik (nee Lysak) age 94, passed away peacefully on February 28, 2019 at Holy Family Home.
Left to cherish her memory are her three sons, Ron (June), Brian (Paulette), Allan (Veronica). Her grandchildren, Rob, Ken, Dylan (Kayla), Rebecca (Jon), Darcy (Wendy), Kim (Shane), and great grandchildren, Simon, Jacob and Abby, Emily. Julia, Kevin, Max & Mikenah. She will be especially missed by her sister Lillian Skazyk, her many nieces and nephews and sister-in-law, Winnie Lysak. All of these she loved and touched deeply.
She was predeceased by her husband Walter (Buz), parents Andrew and Maria Lysak, brothers Joe and Tony, sisters Vicky, Anne and Pauline.
Bernice was born on November 2, 1924, raised in Oak Hammock and was no stranger to hard work, working side by side with her parents and siblings in the market gardens. She worked for The Bay and Economart for 27 years in the meat department. She loved to take bus trips to various Casinos, Vegas, Florida and the Rose Bowl Parade.
Bernice loved to meet and talk to people. She made friends everywhere. She loved playing cards and "bingo" was her favorite. She loved to pass on to her grandchildren the Ukrainian traditions.
In keeping with Bernice's wishes, cremation has taken place and a Funeral Mass celebrating her life will be held on Thursday, March 7, 2019 at 1:30 p.m. at St. Joseph's Ukrainian Catholic Church, 250 Jefferson Avenue.
A special thank-you to all the staff at Holy Family Home for their care and compassion.
In lieu of flowers, a donation in Mom's memory can be made to a charity which is near and dear to your heart.
"Goodbye my family, my life has passed. I loved you all to the very last, weep not for me but courage take, always continue to love each other, for my sake, for those you love don't go away.
They walk beside you every day."
VICHNAYA PAM'YAT