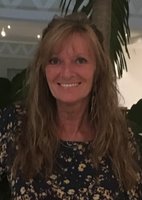 KAREN DORIS SWARK
KAREN DORIS SWARK
(nee Hutton)
After a courageous battle with cancer, Karen passed away peacefully on October 31, 2018 at the Health Sciences Centre at the age of 53.
Karen is survived by her loving husband, Marc Letourneau, also survived by Jarrett (Katie), Justin (Danielle), Mathew (Kristina), Ashley (Alessandro), Lizette (Ted), and Monique (Mark), mother Margaret (Charlie), sister Darla (Gary), brothers Steven (Deneen) and Allan.
She also leaves behind her beloved grandchildren, Kyleigh, Athena, Lily, Scarlett, Owen and Avery.
Karen was predeceased by her father, Raymond Hutton.
In lieu of flowers, donations may be made to Canadian Cancer Society.