1442 Main Street, Winnipeg, Manitoba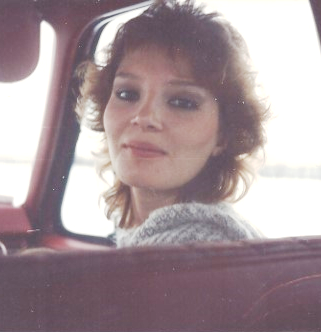 In Memory of
DAL MARINA WASYLENKO
Monday, December 25, 2017
Obituary of DAL MARINA WASYLENKO
DAL MARINA WASYLENKO
July 1, 1962 - December 25, 2017
Sadly on December 25, 2017 Dal suddenly passed away at home at the age of 55. Dal was predeceased by her father Edwin in 1983, stepmother Marlene in 2008 and her brother Stacey recently in 2017. Dal is survived by her daughter Kristen, son Graham, sisters Corinne and Rhea, grandson Dorian, Aunt Noreen and many cherished cousins, nieces and nephews, and friend Laurie.
Many will remember Dal as a person who loved to meet and help anyone who crossed her path and she touched many with her kind heart. Dal had a talent to light up a room with her good humor and nice personality. She was a good friend to all that knew her.
A celebration of Dal's life will be held on Sunday, January 14, 2018 at 1 p.m. at Cropo Funeral Chapel 1442 Main St.
We did not know that morning
What sorrow the day would bring,
The bitter grief, the shock severe
To part with one we loved so dear.
You bid no one a last farewell,
No chance to say goodbye,
You were gone before we knew it,
And God only knows why.
We pray that when you left us,
That you knew how much we cared,
Today, tomorrow, our whole lives through,
We will always love and cherish memories of you.
We hold you close within our hearts,
And there you will remain,
To walk with us throughout our lives
Until we meet again
Who We Are:

Cropo Funeral Chapel was founded in 1957. We are an independent family-owned funeral service and cremation provider.

Our Location:

1442 Main Street
Winnipeg, Manitoba
R2W 3V7 Canada



Proudly Serving:

Proudly Serving the Communities of Winnipeg, surrounding area, and the communities of Manitoba.
Contact Us:

Phone: (204) 586-8044
Toll Free 1-888-586-8044
Email: info@cropo.ca