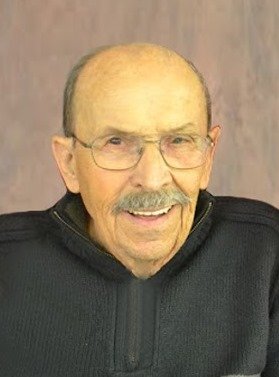 Obituary of STEVE SOLILO
STEVE SOLILO
January 5, 1930 -- March 24, 2017
It is with heavy hearts that we announce the passing of CBC cameraman extraordinaire, Steve Solilo, 87 years old. Steve lived a life filled with joy, laughter and the love of his family and extended family of aunts, uncles and cousins. He was always so proud of his north end roots and schooling and his Ukrainian heritage.
Steve was predeceased by his Dad and Mom, Andrew and Anna (Baba) and sister Nancy Stewart.
Steve leaves to mourn his passing, his wife of 55 years Brenda and puppy Misty Rose, his sister Mary Gerylo of Oakville and brother John (Dorothy) Solilo of Regina. Many loving nieces and nephews, greats and great greats, cousins, friends and neighbours.
From high school Steve completed a machinist apprenticeship on steam engines with the CPR then began his 35 year career with the CBC.
Steve lived to work and was never without his beloved film camera. He was a pioneer in TV film, covering everything from sporting events, variety shows, fires, and all of the breaking news. Steve shot over two and half million feet of film while traveling around the world and meeting people from all walks of life. He was proud to call them all friends. After retiring from the CBC, Steve went into the fly-in fishing lodge business and enjoyed many years with the lodge guests.
Along with his many hobbies Steve always made the time to volunteer and raise money for several charities.
According to Steve's wishes, cremation has taken place and at a later date, his ashes will be interred between his parents. Steve's request was that there be no funeral and so to honour his memory, may I suggest in lieu of cards, flowers, or donations of food, that we each call up an "old timer" and have a chat or drop in for a visit, or take the time to go for a coffee or a wee car ride. Visit a nursing home and take 5 or 10 minutes just to have a smile and a conversation with the old timers. Steve's wish was always that the phone or the doorbell would ring so he would have company once he could no longer drive.
It is with a grateful heart that I give thanks for the wonderful care for Steve from Home Care, to the Holy Family Ukrainian Home for his stays there and for the Day Program he enjoyed so much. To his friend Ernie who picked him up each Friday to go for coffee with their CBC cronies and then lunch. To all of his doctors and to the Riverview Health Centre, E3 Wing Palliative Care for making his last days so comfortable.
To our wonderful family, friends and neighbours, God Bless You All.
Rest in Peace Steve
VICHNAYA PAM'YAT