1442 Main Street, Winnipeg, Manitoba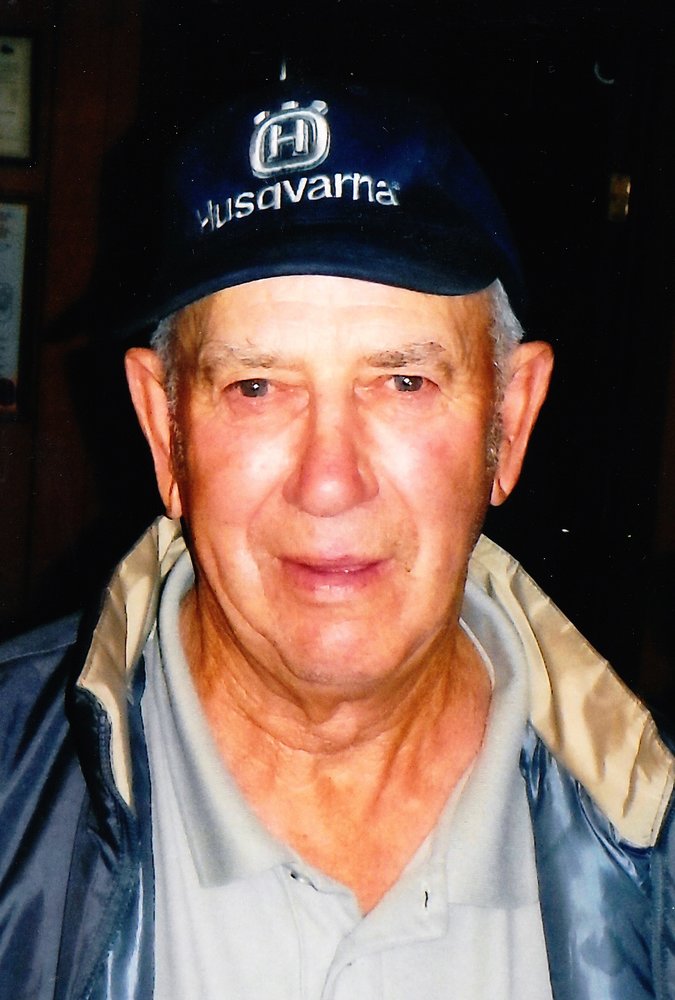 In Memory of
LAWRENCE TATARYN
Thursday, March 16, 2017
Obituary of LAWRENCE TATARYN
LAWRENCE TATARYN
On Thursday, March 16, 2017, Lawrence Tataryn, beloved brother, uncle, great uncle and friend passed away at the age of 80 years at the Selkirk Betel Personal Care Home. He is survived by his brother Louis Tataryn; nephews Philip Tataryn (Judith) and Dr. Brian Tataryn (Kristin); niece Sandra Boutcher (Chris); great nieces Laura, Emily, Sarah and Katie Tataryn; and great nephews Alex and Geoffrey Boutcher. He was predeceased by his parents William and Teenie Tataryn; sister Mary and brother-in-law Ed Zambik; sister-in-law Effie Tataryn, niece Sharon and her husband Earl Firth; and long-time friend Irene Wilchuk.
Although he never married, Lawrence remained close to Irene Wilchuk for nearly 40 years. He was a part of the lives of her children - Judy, Brian, Lora and Terry - as they grew up and went on to have families of their own.
Lawrence was born on December 30, 1936 in Teulon, Manitoba and was the eldest of 3 children. He attended school at Sambor School in Skylake and Hasting School in Silver. Countless days were spent with his father William and brother Louis, making hay with horses in a time before tractors were available - when sleeping at the field on a bed of fresh hay was preferred to a long ride home. As a young adult, he worked in Winnipeg as a carpenter constructing apartment buildings and in a Massey Ferguson factory unloading and servicing combines and tractors. Lawrence also worked for years as a logger near Pine Falls. After acquiring his own saw mill, he sawed thousands of logs into lumber that was used to build many buildings in the area. Ultimately, Lawrence chose to return to farming full time, and took over the family farm after his father William retired.
Lawrence was an outgoing person who always enjoyed visiting with friends at home, on the field while taking a break from the tractor, and at the Chicken Chef in Arborg. He attended many auction sales and local events throughout the Interlake area. He believed in maintaining a strong community and was a big supporter of the effort to build the new Silver Hall. Lawrence was always available to help a friend in need and would accept the same help in return.
For his young nieces and nephews, Uncle Lawrence's farm was always a neat place to explore and play. Any farm work was always mixed with trips to Silver or Arborg for chips and candy. He had a great sense of humour and was fun to be around.
In the last few years, Lawrence became afflicted with Alzheimer's disease and was unable to continue farming. He spent time in the excellent care of the nursing staff at Arborg Hospital, before moving to the Betel Personal Care Home in Selkirk, Manitoba.
The Tataryn family would like to thank Judy Barnych for helping to take care of Lawrence in a time of need and for remaining a dear friend and frequently visiting him after his move to Selkirk.
The family would also like to thank the staff at the Selkirk Betel Home for transitioning Lawrence from independent living to supported living and for providing exceptional care. Over the past year, Lawrence's condition rapidly deteriorated. The nurses and staff embraced Lawrence like a family member, right up until his time of passing. We would especially like to acknowledge and thank nurse Lindsay, who Lawrence considered a guardian angel, for her professionalism, kindness, compassion and support.
Funeral Service will be held on Wednesday, March 22, 2017 at 10:00 a.m. at Sacred Heart of Jesus Ukrainian Catholic Church,332 Ardal St., Arborg, Manitoba with Rev. Harry Chuckry officiating. Interment will follow at Skylake Cemetery.
In lieu of flowers, donations in Lawrence's memory may be made to the "Tea Account" at the Selkirk Betel Personal Care Home.
Who We Are:

Cropo Funeral Chapel was founded in 1957. We are an independent family-owned funeral service and cremation provider.

Our Location:

1442 Main Street
Winnipeg, Manitoba
R2W 3V7 Canada



Proudly Serving:

Proudly Serving the Communities of Winnipeg, surrounding area, and the communities of Manitoba.
Contact Us:

Phone: (204) 586-8044
Toll Free 1-888-586-8044
Email: info@cropo.ca