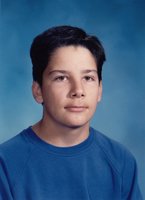 DEREK RICHARD WILLIAM STOYKO
DEREK RICHARD WILLIAM STOYKO
With heavy hearts we announce the passing of Derek Stoyko on February 7, 2018.
He was predeceased by his father Captain R.W.A. Stoyko of the Winnipeg Fire Department.
Derek is survived by his loving mom Angel; brother Dennis (Hope) and their children Justin, Rosie, Theo, Faith; sister Richelle (Tim); Godson and nephew Reegan Richard Derek Stoyko; aunts Shirley (John), Diane, Lucille; uncle Henry and numerous cousins.
Derek excelled as an electrical project manager and was very proud of working on the Journey to Churchill at Assiniboine Zoo.
He loved fishing, fishing and more fishing, loved his boat and loved curling with the Warren crew.
The family would like to give thanks to Tyson Langrell, wonderful friend and incredible support to the family.
Celebration of Derek's Life will be held in the summer.
In lieu of flowers, donations may be made to Manitoba Fallen Firefighters Foundation, 303-83 Garry Street, Winnipeg, MB R3C 4J9.
Red Sky Man of Buffalo Clan