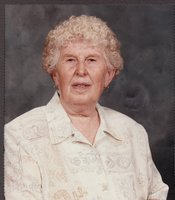 AUGUSTINE (AUGUSTA) HOHENBERG
AUGUSTINE (AUGUSTA) HOHENBERG
(NEE MOHR)
Augusta passed away on January 9, 2018 at Middlechurch Home of Winnipeg.
She was predeceased by her husband Willy, her mother, brother Josef, her sister-in-law Raisa, sisters Maria and Olga.
Augusta is survived by sons Karl and Edward; brother Adam Mohr (Ella) in Ottawa; sister Lydia; grandchildren Troy and Dustin; great grandchildren Joshua, Aniya and Ayla. She is also survived by nieces Rosemary, Lana, Katherine, Karen; nephews Leonid, Peter, Harry and Michael.
Augusta was born on July 30, 1928 in Fischerdorf/Rybalsk, Ukraine. In 1943 she moved to West Germany then in 1950 immigrated to Winnipeg. Augusta became a Canadian Citizen in 1958. She attended the Lutheran church while she was able to.
Thanks to the staff at the Middlechurch Home.
Memorial Service will be on Monday, January 15 at 10:00 a.m. at Cropo Funeral Chapel, 1442 Main Street. Interment to follow in Brookside Cemetery.