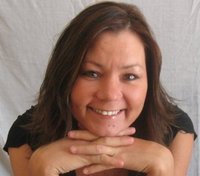 BRANDY LEE WELBERGEN
In Loving Memory of
BRANDY LEE WELBERGEN
October 30, 1974 - November 3, 2017
Brandy, 43, passed away suddenly on November 3rd at her home in Winnipeg.
She is survived by her husband Michael and their two loving kitties Raya and Riley.
Brandy is also survived by her parents Michael (Michelle) Kalmakoff, Georgina (Ray) MacNutt, and numerous siblings, nieces, nephews, aunts and uncles.
Brandy loved to spend her free time with her husband Michael and their kitties, reading, colouring and dabbing in the social medias where she gained some special friendships. She loved all animals and would gladly open her home to any that needed a warm place to sleep. Her laugh was infectious and made everyone she met smile. Our world will forever be incomplete. We love you and will miss you forever.
Funeral service will be held at St. Luke's Anglican Church (130 Nassau St. N), on Saturday November 11th at 2:00pm.
Memorial donations may be made in Brandy's name to Craig Street Cats or the Winnipeg Humane Society.