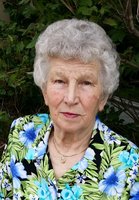 JANINA MARIA GILARSKA
JANINA MARIA GILARSKA
Janina passed away peacefully with family at her side on August 10, 2017 at the age of 81 years.
Prayers will be said on Monday, August 14 at 9:30 a.m. followed by Mass of Christian Burial at 10:00 a.m. at Holy Ghost Roman Catholic Church, 341 Selkirk Avenue.
The family would like to thank the staff on the palliative care ward at St. Boniface Hospital.
"Wieczny odpoczynek racz jej dac Panie."